Keeping your contact info up to date is easy to do whether you're a dog owner or a sitter. To update the email address that you currently have on file, follow these steps:
Navigate to your profile by selecting your name in the upper right corner of the screen. Select Profile.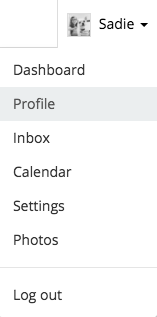 2. Select Update under Account Info.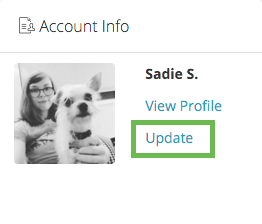 3. Select change next to your email address.
4. Enter your new email address, then select Send confirmation. A confirmation email will be sent to your original email address on file.*
5. Check your email and select the confirmation link within the email to indicate you've authorised the email address update. That's it! Your email address will now be updated.
*No longer have access to the email address you used to create your account? Contact Rover Support for assistance updating your email.