Boost your pet care services on Rover with a personalised promo code and unique profile link.
Here's how it works: You get a unique profile link and promo code to introduce dog owners to Rover and your business. When a pet owner you recruited to Rover uses your code, they'll get €10 off their first booking (You'll still get your full rate).
How to get your unique promo code:
1. Navigate to your dashboard by selecting your name in the upper right corner of your screen. Select Dashboard.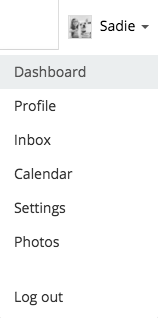 2. Under the Earn More, Play More section, you'll be able to see your unique promo code and URL.
Q: Do I cover the discount of €10?
A: Rover covers the discount—you still receive your full rate.
Q: Can I change my promo code and URL after I've picked it?
A: Your promo code and URL are permanent. That way, if you've already shared the code, it won't suddenly stop working for somebody trying to redeem it later.
Q: Is there anywhere that I can't share my promo code and URL?
A: You can't distribute your code on sites that are designed only to share coupon or discount codes. Promo codes also can't be added to your Rover profile text or in messages. Want to learn more? Read our Promotion Code & Custom URL Terms and Conditions.
Q: Why shouldn't the code be shared in Rover messages or on my profile?
A: Promo codes can only be used by dog owners that are new to Rover for their first booking. We encourage you to share your promo code outside of Rover.com to attract new dog owners for your pet-sitting business.