Insights are helpful resources for you to better understand how your business is doing. The insights on your dashboard are divided into five sections and are only visible to you: 

To view your insights dashboard, you'll need to use the Rover app. From there, select More, then Insights.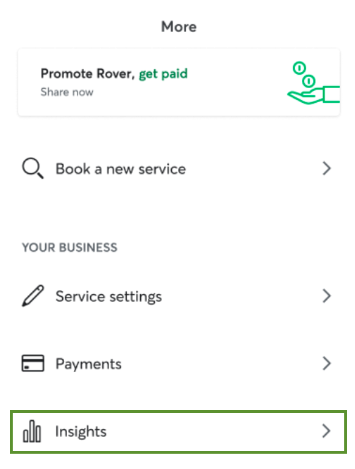 Overview of the dashboard
Here's an overview of what each section means and the metrics they display:
Star rating
This section shows your average star rating for all bookings with reviews, along with the total number of reviews you received from your pet owners.
Calendar 
This section shows when you last updated your calendar. To make changes, tap Update calendar.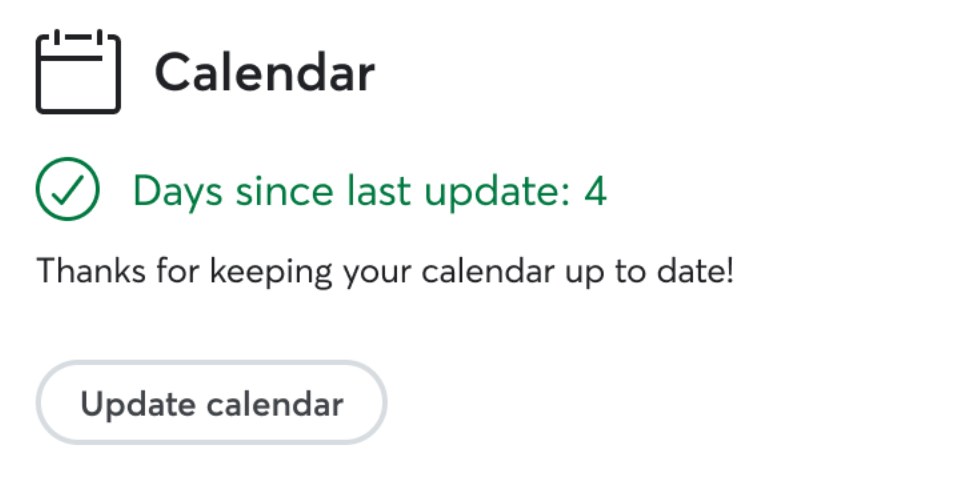 Requests & bookings
This section provides an overview of booking history, and a chart displaying the number of profile views, requests, and bookings you've received.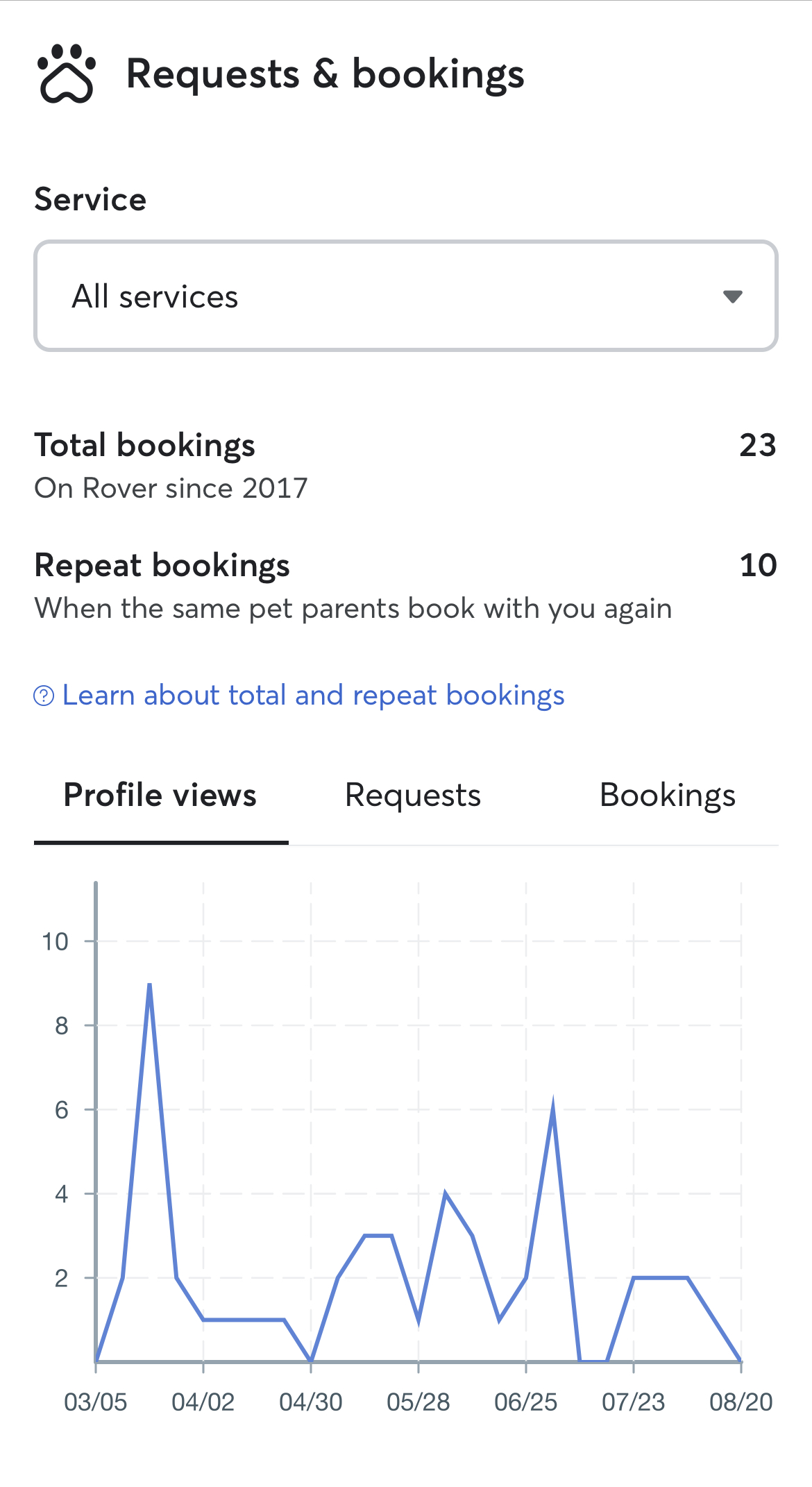 Service info
From here, you can view the total and repeat bookings by individual service, or by all services. 
Chart data
This section shows the number of profile views over the past 6 months. 
New pet owner booking rate
This metric uses the last 25 new pet owner requests you've received and shows how often you booked with a new pet owner. It also provides a comparison to the new booking rate of other sitters in your area. 
Note: Turning down requests that don't match your preferences or availability don't count towards your new pet owner booking rate. 
Responses
The metrics on your responses to requests are for all services. This also includes data on how those metrics compare to other sitters in your area. These metrics are:
Response rate:

The number of the last

25 initial

messages from pet owners that you responded to within

24 hours

.



Response time:

The average length of time it takes to respond to initial messages from owners. Note: This time only counts between 8am to 9pm daily (in your local time) and doesn't

take into account overnight hours.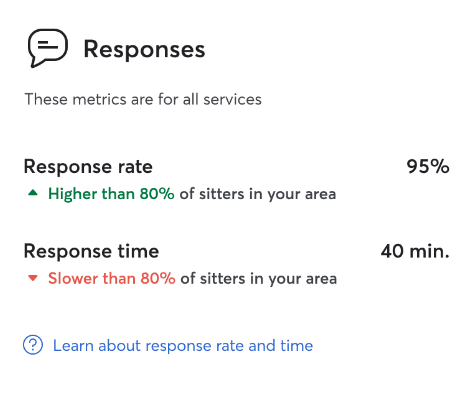 Last-minute cancellations
This section displays all last-minute cancellations for all services. Last-minute cancellations are defined as any booking you cancel within 5 days or less from the start of a booking.